Facilities Update
All of LAYB, including the fields and cages are closed to practice until January 30th
We are working on getting the fields and cages ready for the Spring 2017 season.

Our first official practice day will be January 30th.

Please go to local LAYB Sponsors XCEL Baseball or to The Cage at Los Alamitos for any practice you might need.


---
DICK's Sporting Goods - Exclusive LAYB Shop Event - December 10th & 11th!

DICK'S Sporting Goods has continued their commitment to LAYB for 2016. Thank you!

DICK'S is offering an Exclusive Baseball & Softball Shop Event. LAYB will get 20% off anything throughout the store. Click here to see the event flyer.
---
ARE YOU READY FOR SOME BASEBALL!
BIG NEWS BOUNDARIES HAVE BEEN CHANGED TO INCLUDE ALL ORANGE COUNTY AND LOS ANGELES COUNTY. Los Alamitos Youth Baseball (LAYB) is accepting registrations for our 2017 Spring Season. Our 55th Spring Season will begin in early January 2017.  We were nearly 650 strong with 59 teams last year. 
LAYB is one of top Pony Baseball programs in Southern California and is the home of the Bronco World Series!
Managers
:  Please register online early.  We are expecting to grow this season and need more managers to keep our kids active and playing ball!
 Click Here to Register for Spring Ball @ LAYB
---
LAYB WEATHER LINE
(562) 598-1919. The LAYB Weather Information Line provides recorded messages for information regarding upcoming events, field condition/rain-out information, etc. If you need to speak with someone directly, please locate the appropriate person on our Board of Directors page. Thanks!
---
THANK YOU SPONSORS!
LAYB would like to thank our generous sponsors. You are a huge part of the league's success and we appreciate your support. Please visit our Sponsors page and consider their services as the need arises. Please also consider becoming a league sponsor.
---

LAYB PLAYER NEWS....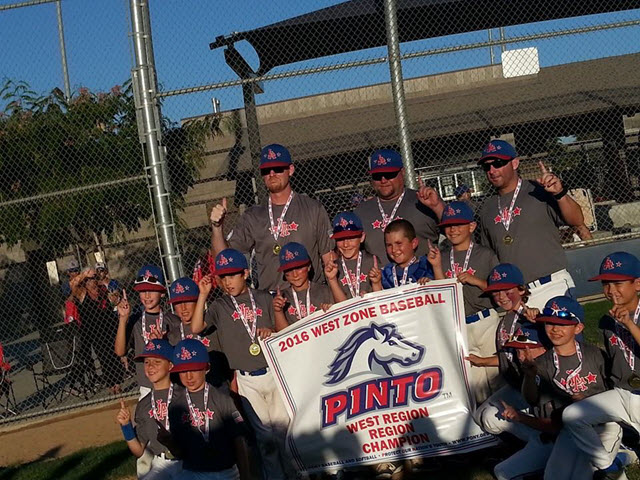 CONGRATULATIONS TO THE SHETLAND A ON WINNING DISTRICT THIS WEEKEND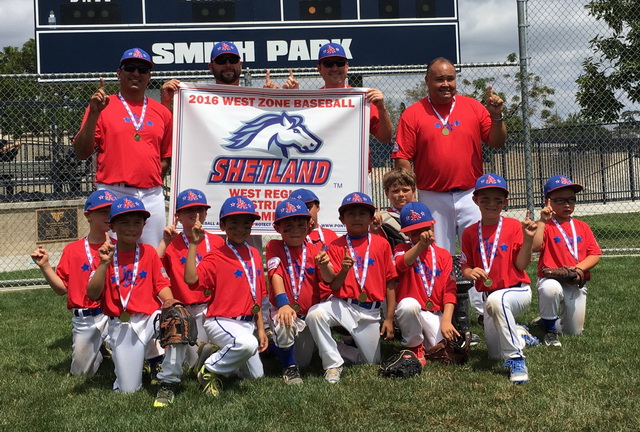 CONGRATULATIONS TO THE BRONCO 11S ON WINNING THE ST HEDWIG'S TOURNAMENT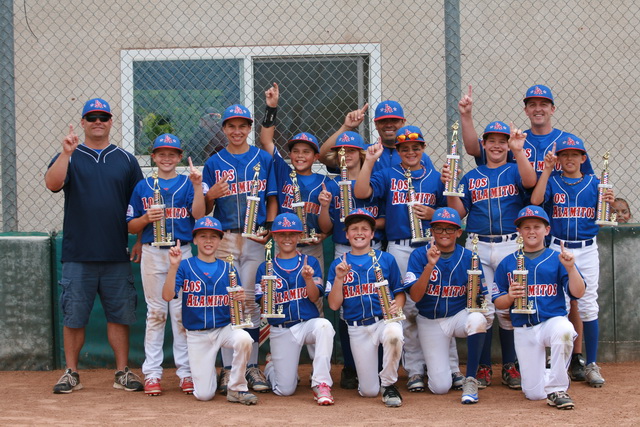 PINTO A WIN MEMORIAL DAY WEEKEND TOURNAMENT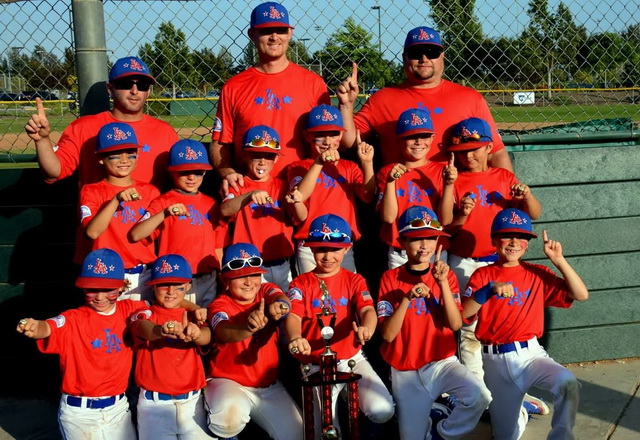 2016 PONY DIVISION CHAMPIONS - CARDINALS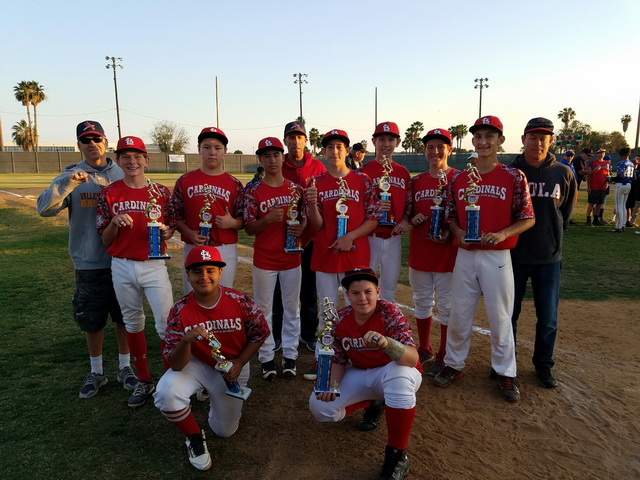 2016 BRONCO DIVISION CHAMPIONS - ANGELS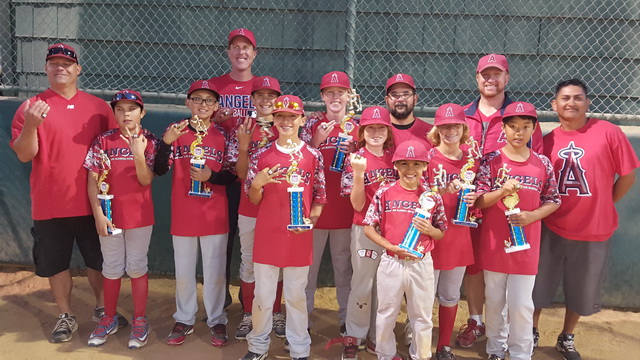 2016 MUSTANG DIVISION CHAMPIONS - ATHLETICS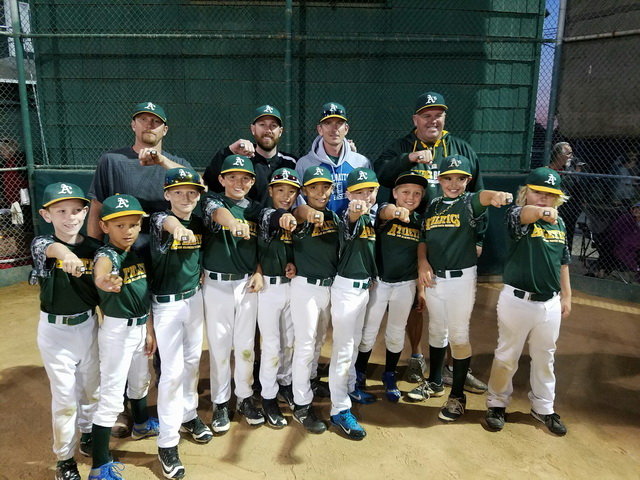 2016 PINTO DIVISION CHAMPIONS - DODGERS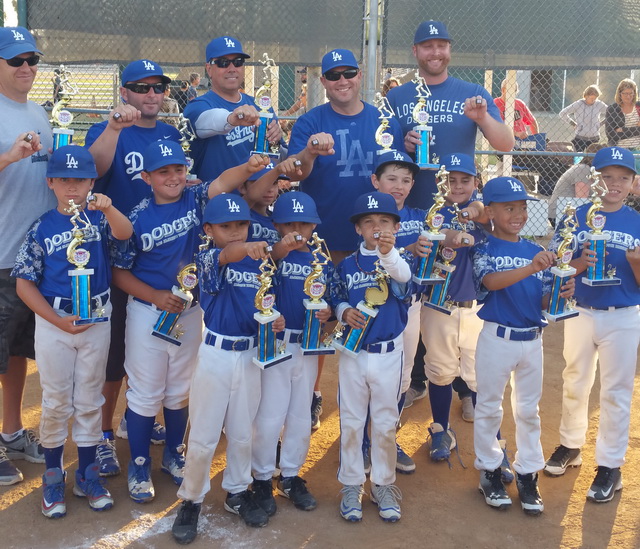 We will try and highlight various accomplishments by our baseball players, on and off the field. If you have a story that we should share, please send it in to us.
(Send it to webmaster@LAYB.org)