Both Days - 9 a.m. to 2 p.m. (Coach Lunch Between 12-12:30 p.m.)
Saturday - January 5th
Pinto and Mustang
Sunday - January 6th
Shetland, Bronco, and Pony
All players must attend and as you enter Sunburst Field you will go over uniform information and get your candy if you have selected to sell. After that, you will head to one of the fields for evaluations and will check in at a table. The person at the table will give your child a post it note with a number that they must keep with them - as that is how the managers will know who they are.
FOAL PARENTS - although your child is not going to be evaluated, you must still show up to go over uniform information and get your candy if you have selected to sell. You can show up at ANY TIME either day.
Sunburst Field is closed until January 2019. Our fields need down time. We will be doing a lot of maintenance on all of them - from reseeding to laser leveling. The Foal/Shetland field will also be undergoing major improvements as well during this time. Please do us a favor and utilize local parks and batting cages for off season practicing. Thank You!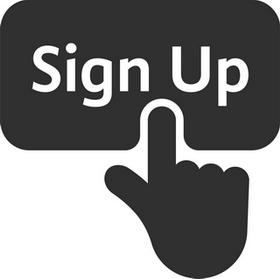 Registration for Spring 2019 is now open! Simply click the "SIGN UP" icon to the right or click "REGISTRATION" at the upper right of our homepage.

if you are returning to the league, you can utilize the same Blue Sombrero login that you have utilized for previous seasons. If you are new to our league, you will need to create a Blue Sombrero account, which is really simple.

Important Dates for Spring 2019:

January 5th and 6th - Evaluation Weekend

January 19th - Practices Start

February 16th - Opening Day and Games Start

March 17th - Picture Day

April 20th to 28th - Spring Break (No Games)

May 8th - End of Regular Season Games for Spring Season

May 22nd - End of Playoffs for Spring Season
LAYB PLAYER NEWS....