Spring Schedules Are Now Live!
Click on your division and then your team logo to see your team's schedule.
There is a master schedule for the entire league accessible through the "Schedules" link in the top navigation section of this site.

We wish all our teams, coaches and families a fantastic 2016 season!

Let's Play Ball!
---
DICK's Sporting Goods LAYB Exclusive Shop Event on Saturday, February 13, 2016!

DICK'S Sporting Goods has renewed their commitment to LAYB for 2016. Thank you DICK'S!
DICKS' is offering an Exclusive Shop Event for LAYB at their new store in Cerritos.

They're offering a storewide 20% discount for LAYB on Saturday, February 13th! Click here to download the coupon

Offer good at their new Cerritos Center store at 435 Los Cerritos Center, Cerritos, CA 90703



---
Spring Rosters, Field Clean-up and Opening Day
Spring 2016 rosters are now live! Just click on your division link above and then on your team logo.
Opening Day - Saturday, February 20th
Schedules will be out soon.

Field Cleanup Day - Saturday, February 13th, 8am - 11am
All teams need to bring three representatives to help. Players are also encouraged to attend. Check in is required by team representatives in order to get team baseballs for the season.



---
Fundraiser for Los Al Griffins Baseball
---
LAYB WEATHER LINE
(562) 598-1919. The LAYB Weather Information Line provides recorded messages for information regarding upcoming events, field condition/rain-out information, etc. If you need to speak with someone directly, please locate the appropriate person on our Board of Directors page. Thanks!
---
THANK YOU SPONSORS!
LAYB would like to thank our generous sponsors. You are a huge part of the league's success and we appreciate your support. Please visit our Sponsors page and consider their services as the need arises. Please also consider becoming a league sponsor.
---
NO DOGS OR PETS AT LAYB -- SEEING EYE DOGS PERMITTED

NO SUNFLOWER SEEDS AT LAYB
---

LAYB PLAYER NEWS....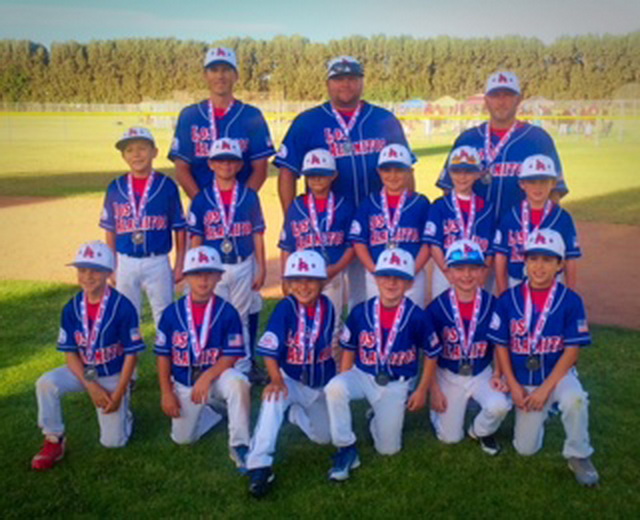 GREAT WEEK FOR THE MUSTANG 9U ALL STARS...DISTRICT CHAMPS 18-10 OVER ELB IN THE FINAL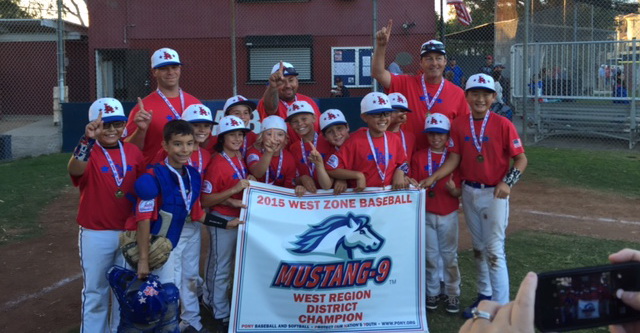 14U ALL-STARS WIN XTREME DIAMOND SPORTS TOURNAMENT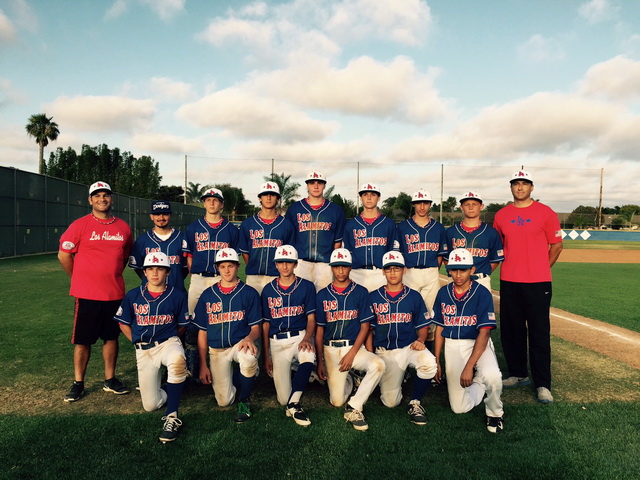 The Los Alamitos 14U All-stars won the xtreme Diamond sports July 5th firecracker extravaganza. In a one day six team tournament, Los Al defeated Rox baseball 8-3 and Caira's Bulldogs 10-1 to move into the championship bracket. Los Al successfully defeated California Baseball Academy 11-9 in a very competitive game. Congratulation 14U boys!

MUSTANG A TEAM WINS SILVER BRACKET AT THE 2015 SEAL BEACH PONY BASEBALL PRE ALL-STAR TOURNAMENT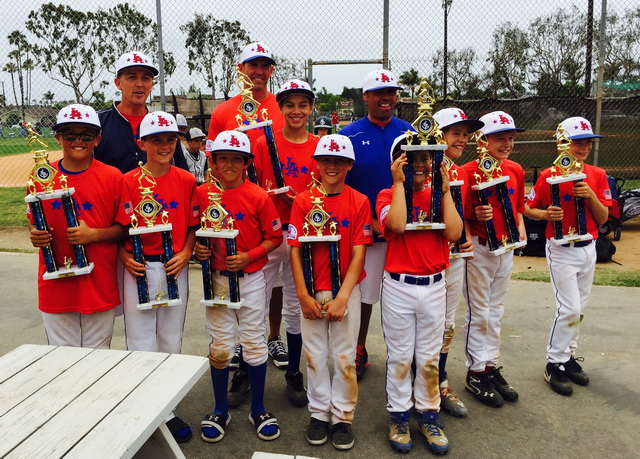 LOS ALAMITOS SHETLAND A ALL-STARS TAKE 2ND PLACE IN ELB MEMORIAL TOURNAMENT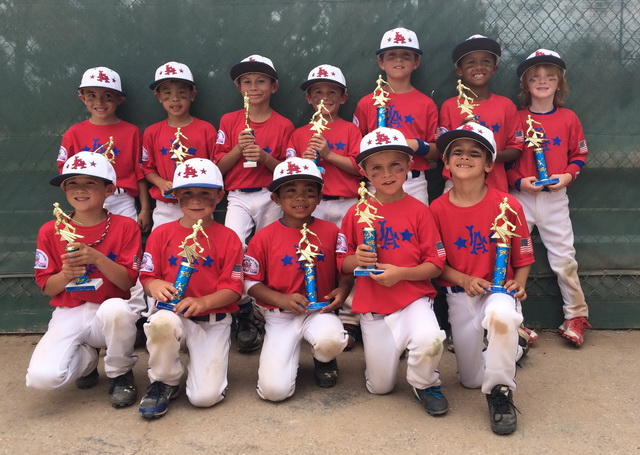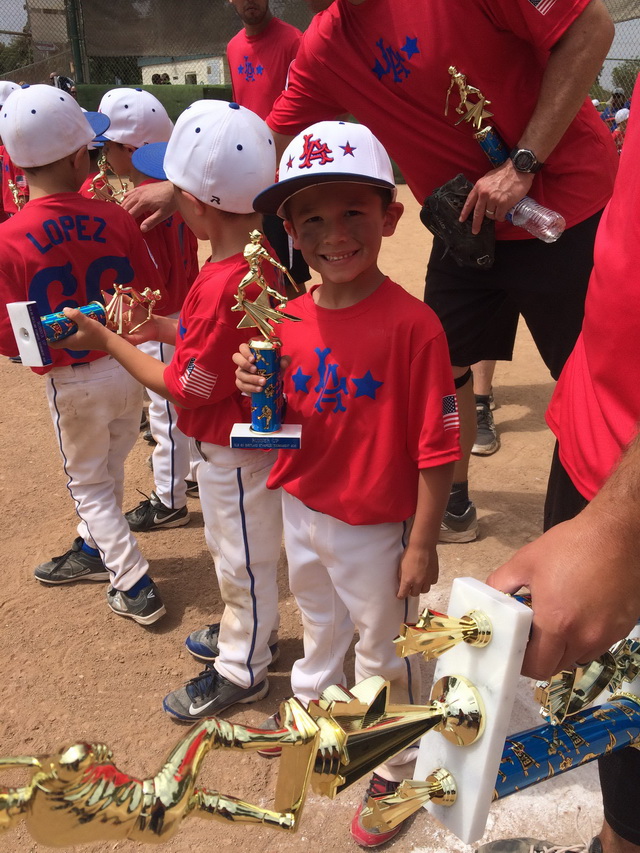 MUSTANG ANGELS LEND HAND AT CYPRESS CHAMPIONS LEAGUE



LAYB ALL-STARS BEAT MEXICO 13-9 IN 2014 BRONCO WORLD SERIES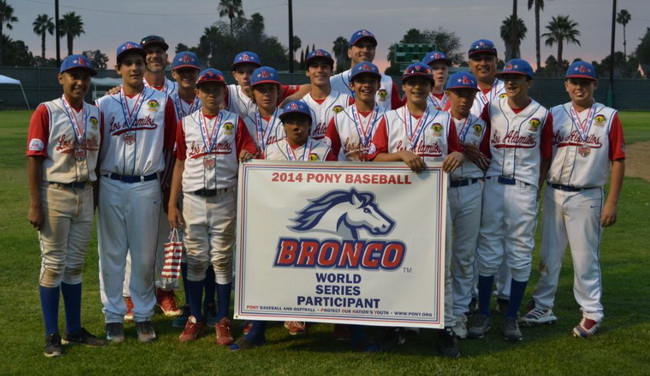 Our LAYB Bronco All-Stars had an exciting come-from-behind win over Mexico at the Bronco World Series at LAYB. Down 9-6 heading into the 7th inning, the team scored 7 runs and held Mexico scoreless at the bottom of the inning to advance to the 3rd round against Taiwan. Congratulations and thank you to our players, coaches and families for an exciting World Series run!

We will try and highlight various accomplishments by our baseball players, on and off the field. If you have a story that we should share, please send it in to us.
(Send it to webmaster@LAYB.org)