Results of the Board of Directors Election
On July 14th, LAYB held its annual board of directors election.
Many thanks to Brian Gorman, our outgoing President who served in that role for four years, and many thanks to all the board members leaving us who have served our league for years.

And, thank you to our new LAYB Board whose one-year term officially starts September 1, 2015:

Duane Townsend -- President

Chelsi Wilson -- Secretary

Monica Drenner -- Treasurer

Justin Cook -- Players Agent

Steve Leitner -- 1st Vice President

Shelley Morales -- 2nd Vice President

Jim Paul -- General Manager

Jim Eckardt -- General Manager

Jason Smith -- General Manager

Matt Hammond -- Foal Commissioner

Mike Reeder -- Shetland Commissioner

David J. Childress -- Pinto Commissioner

Ken Bamberg -- Mustang Commissioner

Dave Robinson -- Bronco Commissioner

Matt Pixa -- Pony Commissioner

Victor Parker -- Communications Director

Vince Calvillo -- Equipment Manager

Cindy Thomas -- Uniform Manager

Shanice Carbajal -- Uniform Manager

Rachael Sproles -- Safety Manager

Walter Allen -- Head Scorekeeper

Greg Shortle -- Head Umpire

Kurt Hasselbrink -- Snack Shack

Vanessa Hernandez -- At-Large



---
LAYB WINS BRONCO WORLD SERIES!
The Los Alamitos 12A All Star team beat Puerto Rico, 6-3, to win the PONY Baseball Bronco League World Series championship!!
Congratulations to our boys and their coaches. Thank you to the parents and all the LAYB volunteers who helped make this year's World Series tournament possible.

We are grateful to PONY Baseball and all of the Zone champions worldwide who participated in this year's world championship tournament.

posted August 10, 2015

---
LAYB WEATHER LINE
(562) 598-1919. The LAYB Weather Information Line provides recorded messages for information regarding upcoming events, field condition/rain-out information, etc. If you need to speak with someone directly, please locate the appropriate person on our Board of Directors page. Thanks!
---
THANK YOU SPONSORS!
LAYB would like to thank our generous sponsors. You are a huge part of the league's success and we appreciate your support. Please visit our Sponsors page and consider their services as the need arises. Please also consider becoming a league sponsor. Click here to see our 2015 sponsorship packages.
---
NO DOGS OR PETS AT LAYB -- SEEING EYE DOGS PERMITTED

NO SUNFLOWER SEEDS AT LAYB
---

LAYB PLAYER NEWS....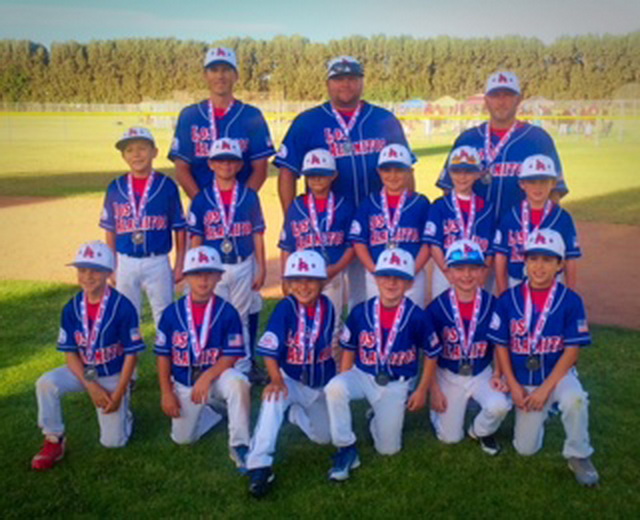 GREAT WEEK FOR THE MUSTANG 9U ALL STARS...DISTRICT CHAMPS 18-10 OVER ELB IN THE FINAL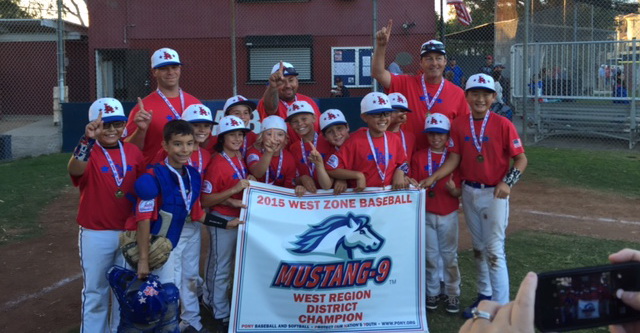 14U ALL-STARS WIN XTREME DIAMOND SPORTS TOURNAMENT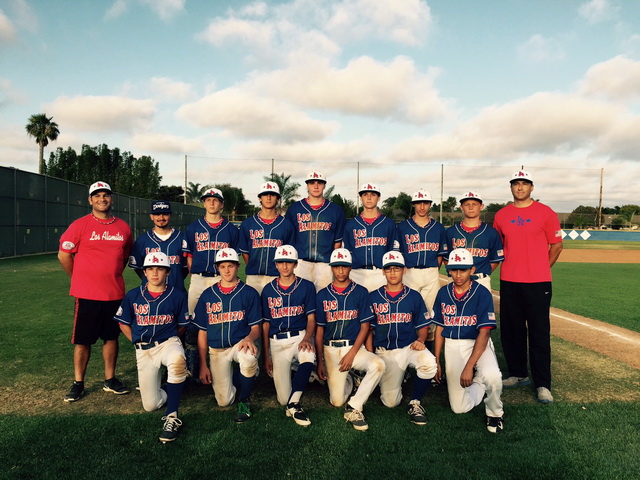 The Los Alamitos 14U All-stars won the xtreme Diamond sports July 5th firecracker extravaganza. In a one day six team tournament, Los Al defeated Rox baseball 8-3 and Caira's Bulldogs 10-1 to move into the championship bracket. Los Al successfully defeated California Baseball Academy 11-9 in a very competitive game. Congratulation 14U boys!

MUSTANG A TEAM WINS SILVER BRACKET AT THE 2015 SEAL BEACH PONY BASEBALL PRE ALL-STAR TOURNAMENT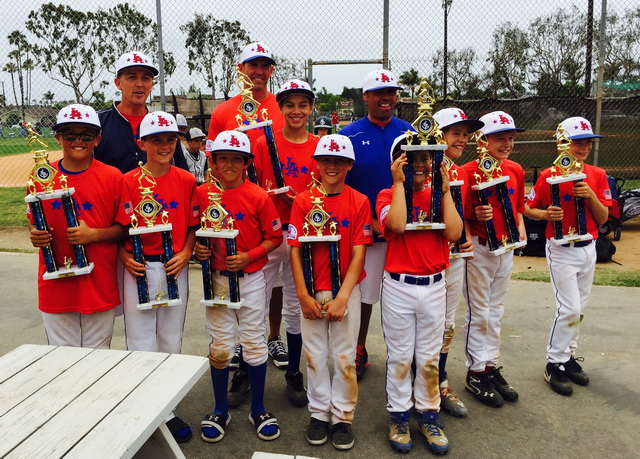 LOS ALAMITOS SHETLAND A ALL-STARS TAKE 2ND PLACE IN ELB MEMORIAL TOURNAMENT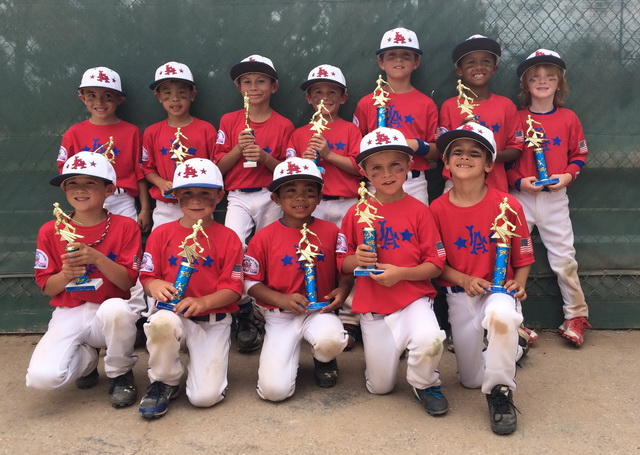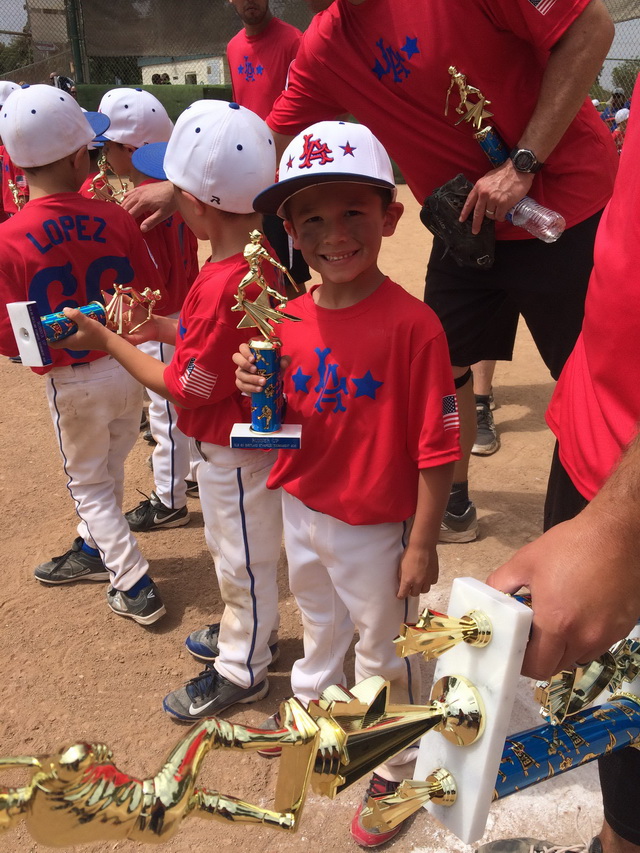 MUSTANG ANGELS LEND HAND AT CYPRESS CHAMPIONS LEAGUE



LAYB ALL-STARS BEAT MEXICO 13-9 IN 2014 BRONCO WORLD SERIES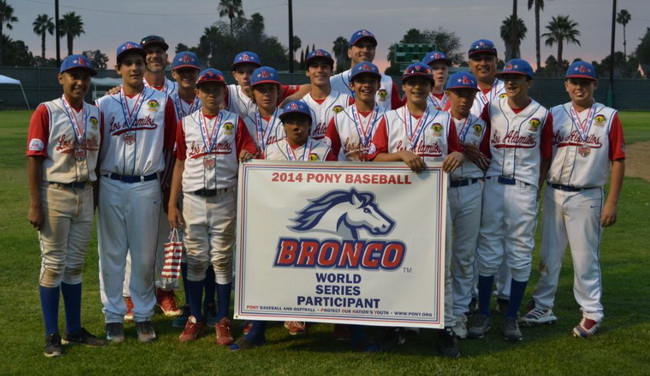 Our LAYB Bronco All-Stars had an exciting come-from-behind win over Mexico at the Bronco World Series at LAYB. Down 9-6 heading into the 7th inning, the team scored 7 runs and held Mexico scoreless at the bottom of the inning to advance to the 3rd round against Taiwan. Congratulations and thank you to our players, coaches and families for an exciting World Series run!

We will try and highlight various accomplishments by our baseball players, on and off the field. If you have a story that we should share, please send it in to us.
(Send it to webmaster@LAYB.org)