Congratulations to our 2015 Invitational All-Star Tournament Champions!
Thank you to all the teams that participated and made this year's invitational such a great success.
Congratulations to all the division champions:

10 B ELB Blue

10 A Pacific Palisades A

11 Los Alamitos C

12 Cheviot Hills A

13 Fountain Valley C

14 Cal Aces

pictured above: 10UB ELB Blue and 14U Cal Aces division champions




---
Congratulations to our 2015 Playoff Champions!
Great job players and coaches on your terrific seasons!
Pinto: Marlins

Mustang: Reds

Bronco: Indians

Pony: Giants

Final brackets:

Pony Bracket
Bronco Bracket
Mustang Bracket
Pinto Bracket


pictured above: Bronco Indians and Pony Giants


---
Elections for Board of Directors
Takes Place July 14th at 6pm at LAYB -- Open to all LAYB members
As Winston Churchill once said, "The price of greatness is responsibility" and that certainly rings true here at LAYB.

For over 50 years, Los Alamitos Youth Baseball has become the envy of so many leagues in Southern California. It is indeed a great place to play and even MLB recently declared LAYB one of the top 15 youth baseball leagues in the nation - I think we can all agree.

However, the league that we call home does not run itself. It takes an army of volunteers and selfless individuals who take their responsibilities serious enough to keep Los Alamitos Youth Baseball on top of its game. Whether its our fall season, spring season, or one of the many tournaments weve hosted, these individuals are there at the ready to make sure the fields are ready, the fans are fed, and the games get underway as scheduled. In fact, one of our biggest events of the year, the Bronco World Series, electrifies the crowd due to all the hard work these individuals plan months in advance and behind the scenes.

Next month our league will be looking for individuals who also feel as passionate as our current volunteers. The elections for our 2015-2016 Board of Directors will be held July 14th and the league needs parents who can help fill the voids that will be left by outgoing board members who have put in many years of dedicated service. These people are the ones who have helped make our league so great and have kept Los Alamitos Youth Baseball going strong. We hope that parents such as yourself understand the responsibility that each of us has in order to keep LAYB such a great league for all the kids who want to play the great game of baseball.

Without new help, our league faces a challenge and will have to assess to what extent we can help feed those fans, how many games can be played, and which events we can host on our amazing fields. If you are interested in doing what you can to keep this league strong please send an email to the President at president@layb.org to let him know you are interested and plan on attending our election board meeting on July 14th at 6pm - All board positions are open. You can also just come to the meeting and find out more about the league and see how you can help out... The price of greatness is truly all of our responsibility...

Los Alamitos Youth Baseball Home of the 2015 Bronco World Series


---
LAYB WEATHER LINE
(562) 598-1919. The LAYB Weather Information Line provides recorded messages for information regarding upcoming events, field condition/rain-out information, etc. If you need to speak with someone directly, please locate the appropriate person on our Board of Directors page. Thanks!
---
THANK YOU SPONSORS!
LAYB would like to thank our generous sponsors. You are a huge part of the league's success and we appreciate your support. Please visit our Sponsors page and consider their services as the need arises. Please also consider becoming a league sponsor. Click here to see our 2015 sponsorship packages.
---
NO DOGS OR PETS AT LAYB -- SEEING EYE DOGS PERMITTED

NO SUNFLOWER SEEDS AT LAYB
---

LAYB PLAYER NEWS....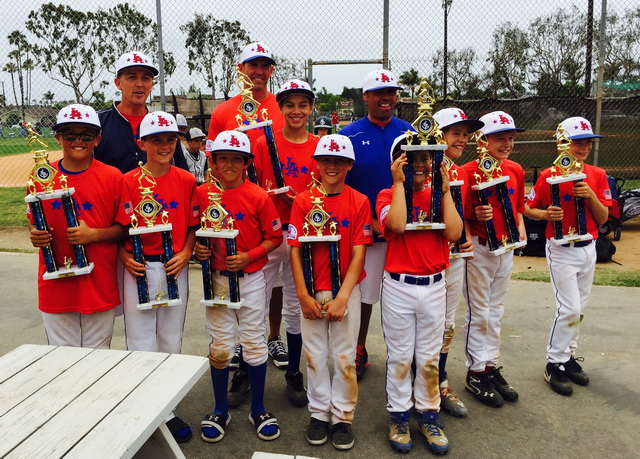 LOS ALAMITOS SHETLAND A ALL-STARS TAKE 2ND PLACE IN ELB MEMORIAL TOURNAMENT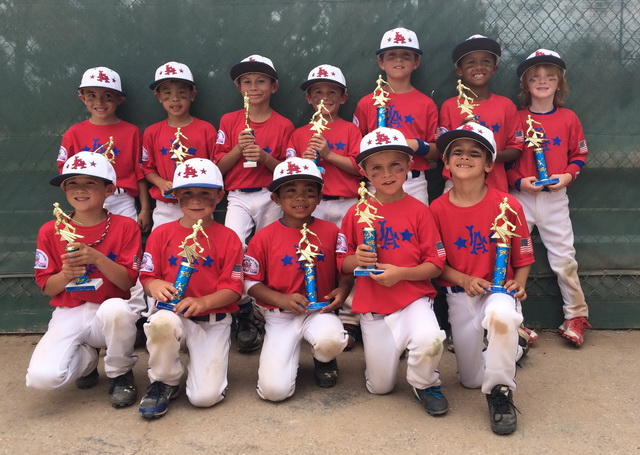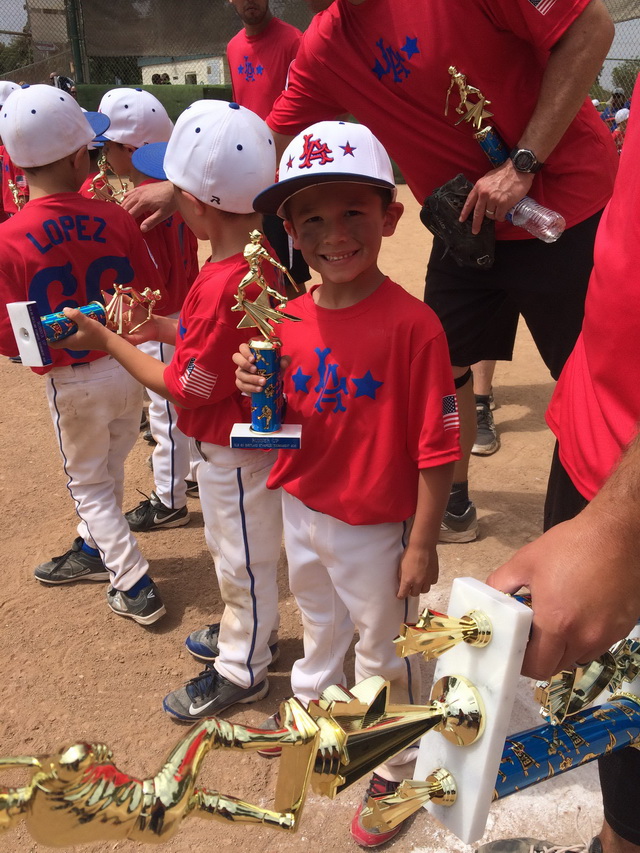 MUSTANG ANGELS LEND HAND AT CYPRESS CHAMPIONS LEAGUE



LAYB ALL-STARS BEAT MEXICO 13-9 IN 2014 BRONCO WORLD SERIES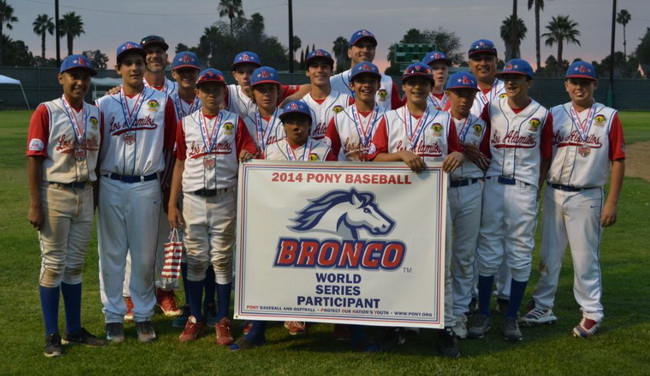 Our LAYB Bronco All-Stars had an exciting come-from-behind win over Mexico at the Bronco World Series at LAYB. Down 9-6 heading into the 7th inning, the team scored 7 runs and held Mexico scoreless at the bottom of the inning to advance to the 3rd round against Taiwan. Congratulations and thank you to our players, coaches and families for an exciting World Series run!

LAYB'S BRONCO-11 A ALL-STARS HEADED TO WORLD SERIES IN VIRGINIA!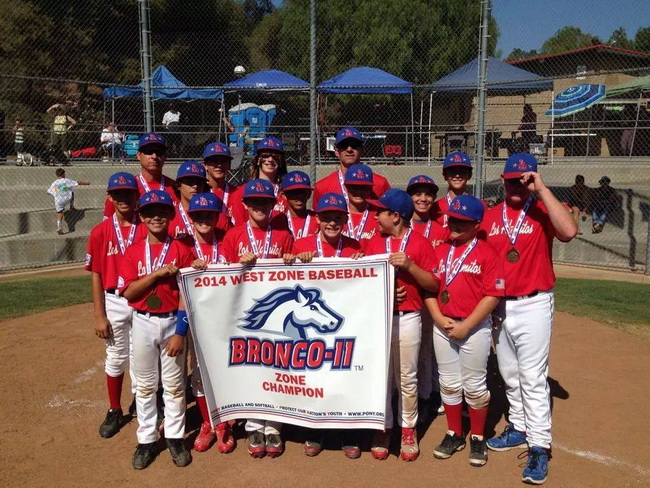 LAYB's Bronco 11 A All-stars earned a trip to PONY Baseball's Bronco-11 League World Series in Chesterfield, Virginia. They put in a dominating performance in the Western Zone tournament in San Marcos, CA this past weekend, going 4-0 and beating Simi Valley 14-2 in their Championship Game, July 20, 2014. Good luck in the World Series, boys and coaches!

LAYB'S SHETLAND ALL-STARS WIN SUPER REGIONAL CHAMPIONSHIP!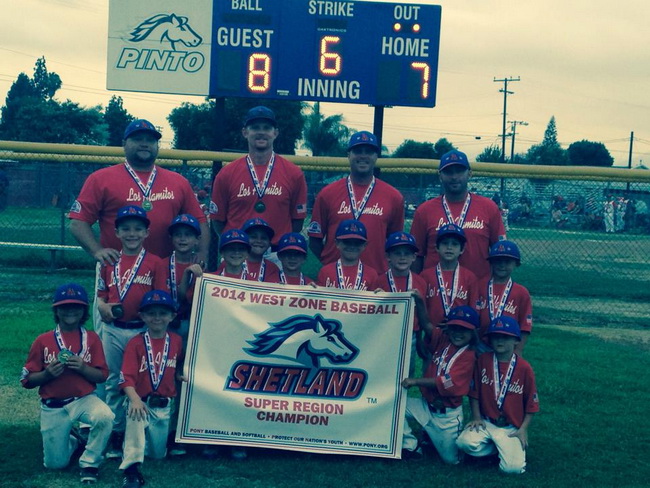 LAYB's Shetland All-stars went 3-0 to win their Super Regional Championship in West Covina! Way to go Los Al!

We will try and highlight various accomplishments by our baseball players, on and off the field. If you have a story that we should share, please send it in to us.
(Send it to webmaster@LAYB.org)