LAYB Fall Baseball 2016
Online registration is now open for LAYB's 2016 Fall Season.
Click Here to Register for Fall Ball at LAYB

· Practices Start September 06th. Season starts the weekend after Labor Day (September 10th) and runs until the weekend before Thanksgiving.
· 10 game season (weather permitting, no make-up games)
· Primarily games will be played on Saturday nights and Sundays
· Players will be given a hat and team jersey
· Limited number of teams - registrations accepted on a first come basis
· Full teams welcome

2016 Fall Baseball Rates:

Pony $120.00
Bronco $110.00
Mustang $105.00
Pinto $100.00
Shetland $75.00
Foal $75.00

Above rates do not incude $30 Snack Shack Deposit required for all divisions


---
Volunteers Needed for Mustang Zone - Thursday, July 28th - Sunday, July 31st and for Bronco World Series- Friday, August 5th - Monday, August 8th

LAYB is an all-volunteer non-profit league that depends on its parents to provide a great experience for our kids.

This will be our 4th season hosting the above two tournaments, and many of you have graciously volunteered in the past to be part of it in some capacity. We are extending our invitation to sign up once again.

We also will gladly sign off on high school volunteer hours for your teen working a shift for one of the above.

We have created an online sign-up page for the upcoming Mustang Zone Tournament, July 28th - 31st and the Bronco World Series August 5th - August 8th, 2016 at LAYB.

Volunteers are needed for scorekeeping, field-prep, the BBQ grill, clean-up, parking attendant, souvenir booth and front gate.

Please sign up for the Mustang Zone tournament by clicking here to go to our invitation page on Volunteer Spot.

Please sign up for the Bronco World Series tournament by clicking here to go to our invitation page on Volunteer Spot.

---
LAYB WEATHER LINE
(562) 598-1919. The LAYB Weather Information Line provides recorded messages for information regarding upcoming events, field condition/rain-out information, etc. If you need to speak with someone directly, please locate the appropriate person on our Board of Directors page. Thanks!
---
THANK YOU SPONSORS!
LAYB would like to thank our generous sponsors. You are a huge part of the league's success and we appreciate your support. Please visit our Sponsors page and consider their services as the need arises. Please also consider becoming a league sponsor.
---
NO DOGS OR PETS AT LAYB -- SEEING EYE DOGS PERMITTED

NO SUNFLOWER SEEDS AT LAYB
---

LAYB PLAYER NEWS....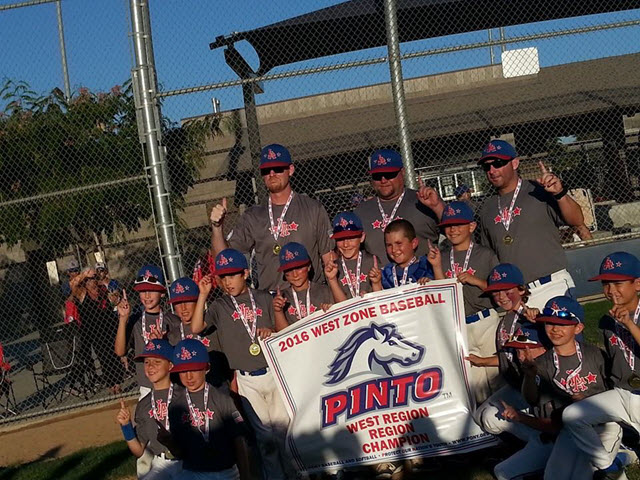 CONGRATULATIONS TO THE SHETLAND A ON WINNING DISTRICT THIS WEEKEND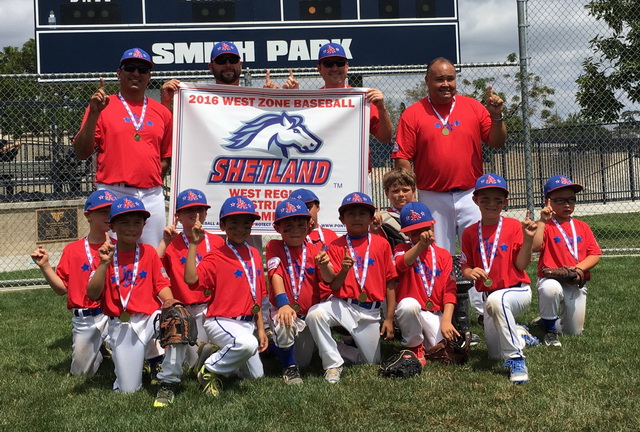 CONGRATULATIONS TO THE BRONCO 11S ON WINNING THE ST HEDWIG'S TOURNAMENT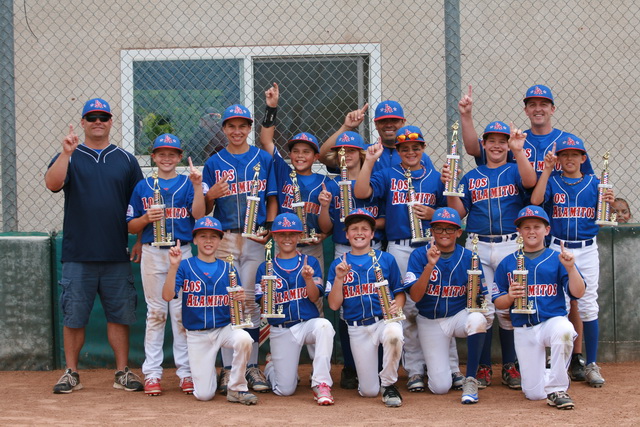 PINTO A WIN MEMORIAL DAY WEEKEND TOURNAMENT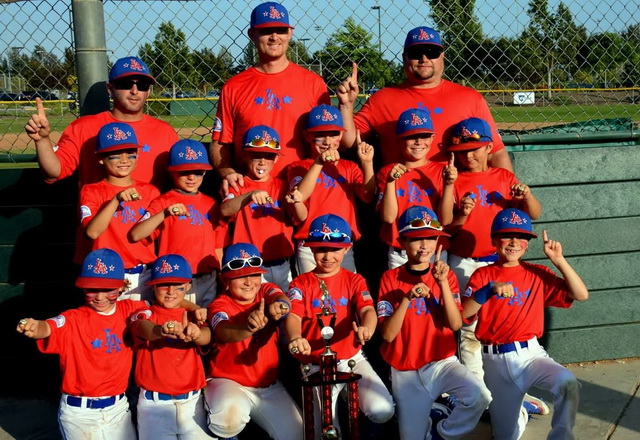 2016 PONY DIVISION CHAMPIONS - CARDINALS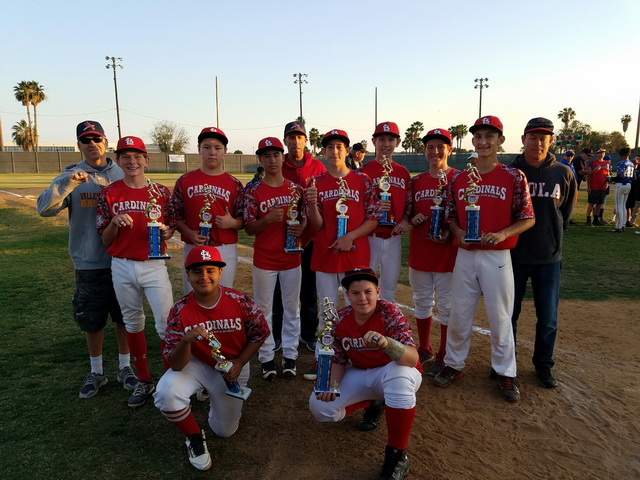 2016 BRONCO DIVISION CHAMPIONS - ANGELS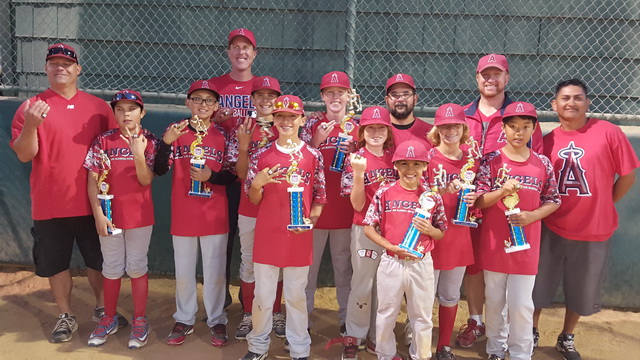 2016 MUSTANG DIVISION CHAMPIONS - ATHLETICS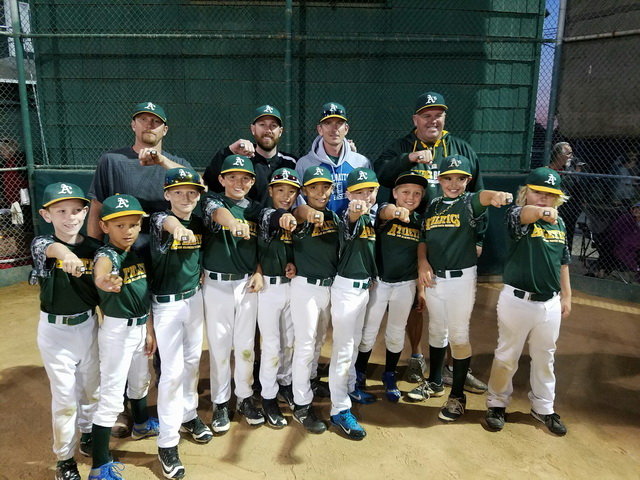 2016 PINTO DIVISION CHAMPIONS - DODGERS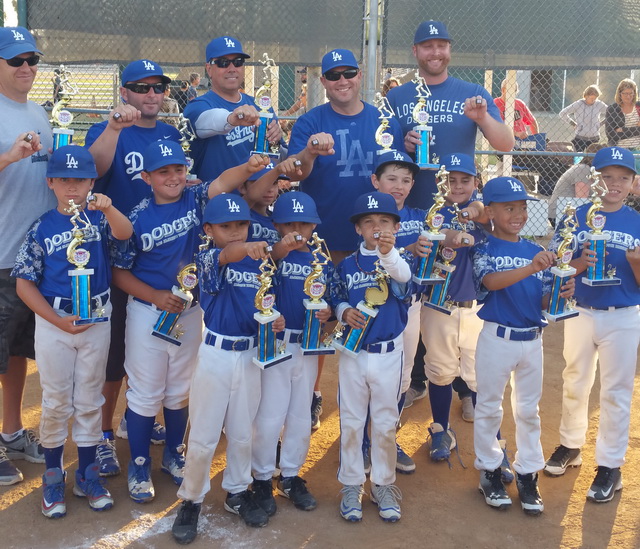 We will try and highlight various accomplishments by our baseball players, on and off the field. If you have a story that we should share, please send it in to us.
(Send it to webmaster@LAYB.org)