NEWS
TEAM SPONSORS AND DONATIONS
BOARD OF DIRECTORS
EVENTS
DOWNLOADS
ABOUT LAYB
MAP
ADMIN
Fall Ball Schedules


The Complete Fall Ball schedules for all divisions are available here.

Please note that on Sunday 10/13 and Sunday 10/27 we have one Bronco game each day on the Pinto field. 3:00 PM on 10/13 and 4:00 PM on 10/27.



---
JERSEY MIKE'S FUNDRAISER


Our corporate sponsor Jersey Mike's in Seal Beach will be hosting a fundraiser on Friday, October 18th. Come and join us and support LAYB!


---
PINTO 8A ALL-STARS WIN WORLD SERIES!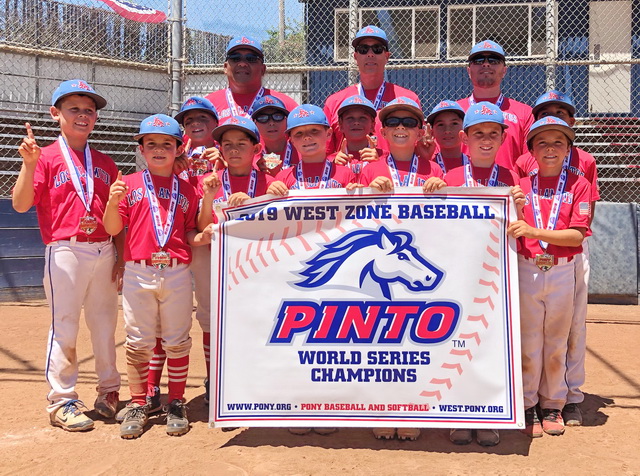 ---
WEATHER INFORMATION LINE:
The weather information line provides recorded messages for information regarding upcoming events, field condition/rain-out information, etc.

Call 562.714.4804
---
THANK YOU CORPORATE SPONSORS!
We would like to thank our generous corporate sponsors listed on the left side of our website. You are a huge part of the league's success and we appreciate your support. All corporate sponsorships are tax deductible!

If you would like to become a corporate sponsor, please contact VicePresident@layb.org.
---
THE FOLLOWING ITEMS ARE PROHIBITED AT SUNBURST FIELD AND ENFORCED BY MILITARY POLICE:
1. Animals
2. Tobacco
3. Alcohol
4. Sunflower Seeds
5. Bicycles, Rollerblade's, Skates, Scooters, and Skateboards

Thank You for Complying!
---
LAYB PLAYER NEWS....
We will try and highlight various accomplishments by our baseball players, on and off the field. If you have a story that we should share, please send it in to us.
(Send it to webmaster@LAYB.org)

The following companies and/or individuals have donated money, services, or materials to LAYB for the 2019 season.

Please show them your thanks and appreciation by patronizing these establishments, whenever possible.


---
TEAM SPONSORS
DONATORS

Advanced Industrial Services, Inc.

AERO-K

Alternative Options

Aquatic Therapy of Los Alamitos, Inc.

Bengco Family – Bengco & Associates, Inc.

Bignami Family and Old Traditions Gentlemans Parlor

Bronco Boston Red Sox

Bronco Cardinals

Brothers Termite

Cartridge Warehouse

CIU Networks, Inc.

CN School and Office Solutions, Inc.

Direct Drives & Controls, Inc.

Earth Friendly Products

Hans Stone Team First Choice Loan Services

Hesse Family

Jeff Jones Admiral Pest Control

J J Lawton Enterprises - Paavola Family

JoinHoney.com

Jon Giant Edward Jones

K-TAC Communications

LaCroix Industries, Inc.   

Law Offices of Davis R. Zellmer Estate Planning

Liewald Accounting and Consulting Corp.

Le Paperie + Co.

Main Enterprise Group, Inc.

Martin Purefoods

McDonald's

Moya Legacy LLC

Mustang Blue Jays

Pacific Systems Interiors

Paradise MFD Homes of Phoenix, LLC

Parsons Team Realty

Paul J. Van De Velde

Pinto Red Sox

Professional Community Mgmt CA

R.R. Leonard Co.

Red Shamrock  and INSERViO3

RestoCrete, Inc.

Rias Sweets and Events

Shetland Pirates

SO-Cal Fab & Supply, Inc

Stitch and Feather, Inc.

Strategic Service Solutions, Inc.

Straw Hat Pizza

Tagliaferri Family

The Cutting Edge Landscape & Design

Van Duyne-Payne Family

Viewpoint Ambulance, Inc.

Viking Navigation LLC - Adam Nordstrom

Virgo De Novo and Jonathan and Jennifer Lawton

Waite Orthodontics

Wolf Warehousing & Logistics



Tina Andrews

Sacha Bambadji

Simon Bray

Khanh Bucci

Susan Byrnes

Maricela Casillas

Jenean Cerami

Jennifer Chavez

Justin Cook

Donna Cox

Kendra Day

Nicole Farmer

Gabriel Figueroa

Gary Flaxman

William Fransen

Fernando Garcia

Jessica Gonzalez-Verdugo

Rex Johnston

Kevin Kim

Michael Kurt

Jennifer Kurtz

Suchitar Landis

Steve Leitner

Richard Lillis

Jason Marr

Kayla McAndrews

John Miller

Janis Price

Raquel Puente

Leland Ronningen

Ryan Rose

Enrique Ruelas

Scott Schaidle

Jennifer Schaller

Kevin Smith

Keith Somsanith

Yvette Stepanoff

Jeff Tagliaferri

Cezille Teran

Ellen Tong

Lisa Van Duyne

Stacy Warino


Here is a listing of important dates and times for Los Alamitos Youth Baseball.
---
KEY DATES
| | |
| --- | --- |
| EVENT DETAILS | CONTACT INFO |
We will post important downloads for players and families to access here.
---
| | | |
| --- | --- | --- |
| Description | File Description | Type |
| | Accident / Incident Report | PDF |
| | Pony Age Chart | PDF |
| | All-Star Selection Procedures | PDF |
| | League By-Laws | PDF |
| | Code of Conduct | PDF |
| | Commisioner Duties | PDF |
| | Constitution | PDF |
| | Draft Rules and Recommendations | PDF |
| | Fall Ball Rules | PDF |
| | Local League Rules | PDF |
| | Local Property Rules | PDF |
| | Team Sponsorship Form | PDF |
---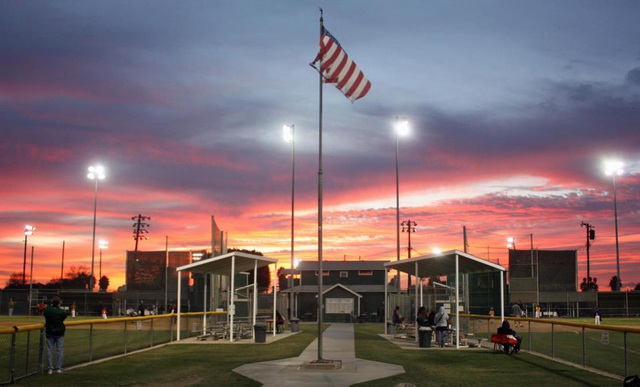 League Motto

"You owe it to yourself to be the best you can be in baseball and in life."

League Overview

Los Alamitos Youth Baseball (LAYB) is a non-profit youth baseball organization. Based in Los Alamitos, California, LAYB is an all-volunteer organization that offers both Fall and Spring baseball programs to boys and girls ages 4-12. We serve Los Alamitos and neighboring communities including Seal Beach, Long Beach, Garden Grove, Huntington Beach, Stanton, Westminster and Cypress. LAYB is a member of PONY Baseball and plays by PONY rules.

In 2019, LAYB is celebrating its 56th anniversary as an incorporated youth baseball league.


---
LAYB LEAGUE BOUNDARIES:
LAYB strictly enforces league boundaries established by PONY Baseball. Players who do not live in the specified boundaries will not be eligible for all-star teams. All players, regardless of where they live are welcome to sign-up and play in regular season and playoff games.
CLICK HERE to view a map of our league boundaries.




This is the place where modifications can be made to the content on this website. Authorized users can login and select the action that they want to complete..
---
Los Alamitos Youth Baseball Website - ADMIN LOGIN

NO GAMES PLAYED YESTERDAY (10/17)
NO GAMES SCHEDULED
FOR TODAY (10/18)
NO GAMES SCHEDULED
FOR TOMORROW (10/19)
UPCOMING EVENTS